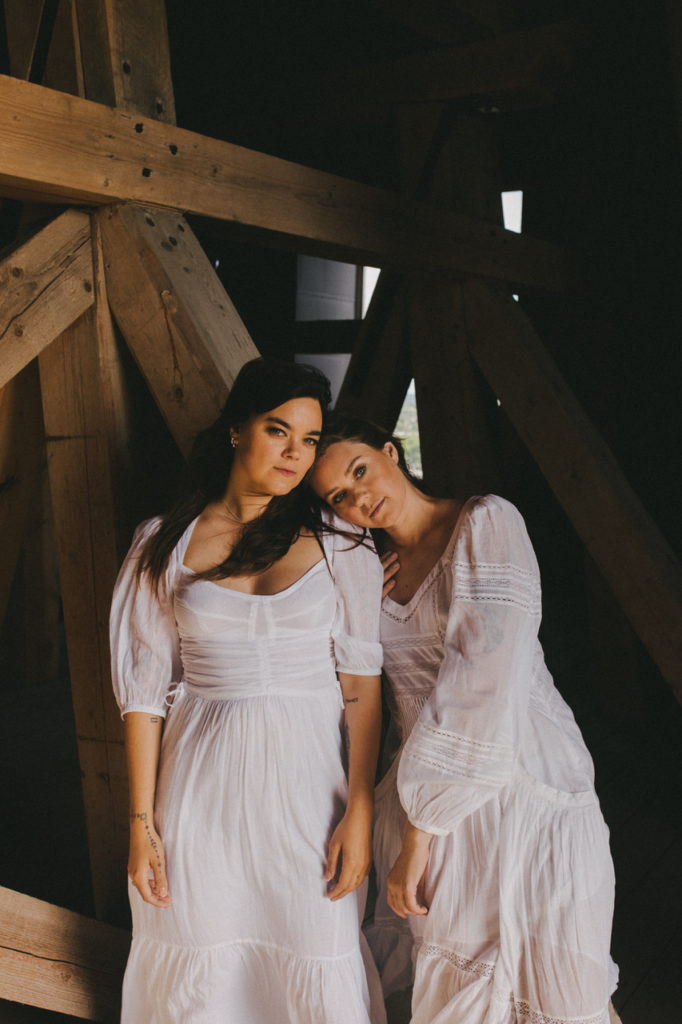 Nytt datum 13 januari 2024, köpta biljetter gäller till det nya datumet.
Har du inte möjlighet att gå så får du biljettpengarna återbetalda – maila i så fall ellen@folketspark.com och ange ditt biljettnummer – senast 14 december!
Ev. återköpta biljetter kommer att släppas via Tickster 18 januari och kommuniceras via sociala medier.
First Aid Kit åker på turné i höst och stannar hos i Teaterladan (inomhus) den 26 november 2023.   Nytt datum 13 januari 2024!
Fjolårets skimrande album 'Palomino' följdes av en rad utsålda spelningar på stora arenor i såväl Europa som USA och First Aid Kit befäste därmed sin position som ett av vår tids mest älskade svenska band. Med start på Pustervik i Göteborg den 30 okt, kommer systraduon i First Aid Kit under hösten att genomföra en intim, avskalad turné i Norden som går under namnet 'Visions of the past'. 
"Vi är så glada att äntligen kunna berätta om vår nya turné: Visions of the Past. Vi kommer göra några få utvalda intima spelningar i Skandinavien den här hösten och vintern. För att fira att vi har hållit på med musik i 16 år (!!), ska vi åka tillbaka i tiden med er. Vi ska på en resa från allra första EPn Drunken Trees, till vår senaste platta Palomino och vidare. Vi kommer slänga in en hel del av våra favoritcovers också. Det kommer vara en mer avskalad akustisk spelning, precis som det var när vi började spela. Det här är något vi har velat göra länge och känns så himla roligt att det äntligen blir av! Hoppas verkligen vi ses! xx K & J"
Resan som First Aid Kit gjort från huset i Svedmyra till de stora scenerna är inget annat än sensationell.  Idag har systrarna över en miljard streams, hyllmeter med priser samt tusentals mil i turnébussen – både i Europa och USA – i ryggen. Men trots framgångarna verkar den djupa kärlek till musik som en gång satte duon på allas läppar vara precis lika uppriktig och oförstörd som när allt startade för 16 år sedan. För att fira detta kommer First Aid Kit under hösten att genomföra tio konserter i Norden där lyssnarna kommer att få njuta av låtar från hela karriären – alltifrån debut-EP:n 'Drunken Trees' (2008) till förra årets unisont hyllade 'Palomino' samt några av systrarnas mest älskade covers.
Häng på låset när biljetterna släpps fredag 29 sep kl 10.00.
First Aid Kit – Nytt datum
Den gamla biljetten gäller till nya datumet!
Entrén öppnar 18:00
Konsertstart 19:30
Ingen åldersgräns (18 år i baren)
695 kr + serviceavgift 55 kr
Utsålt