OBS! Detta evenemang har redan ägt rum.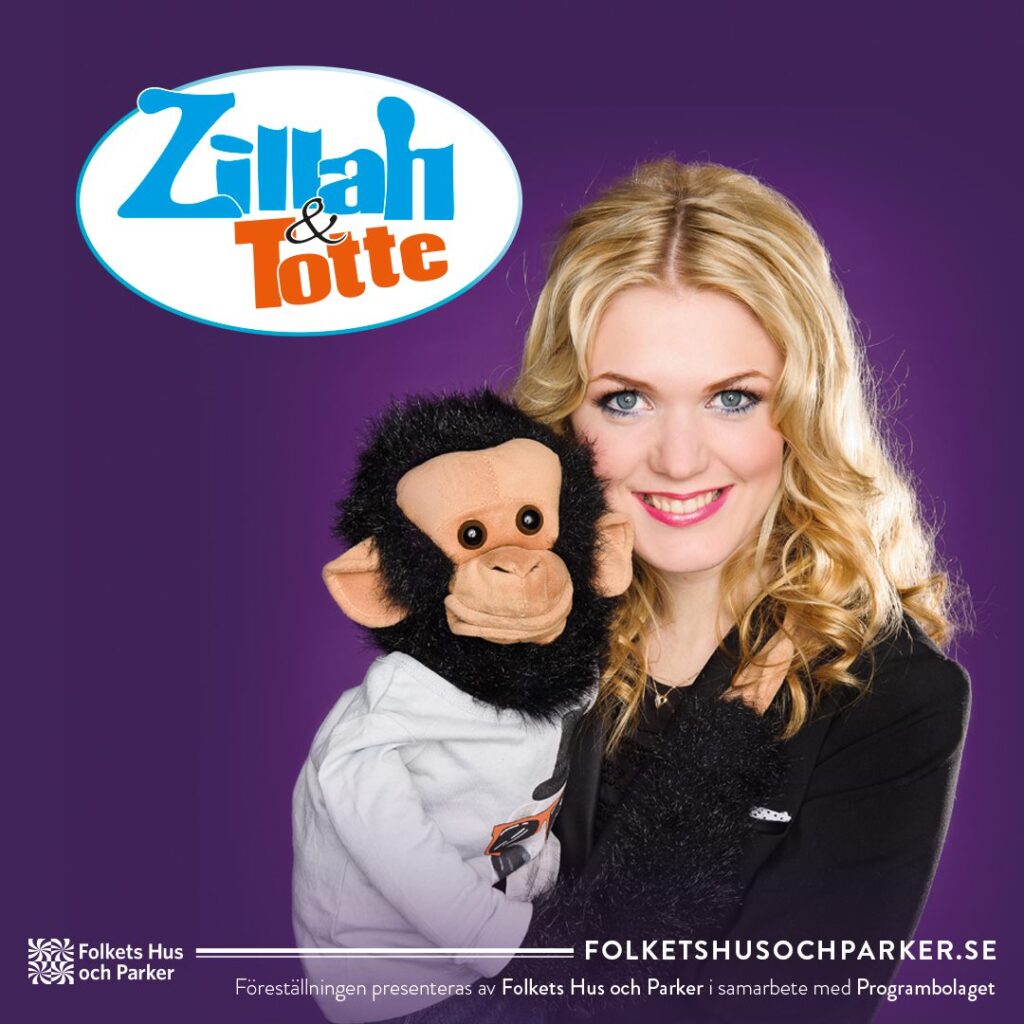 Apan Totte går bananas i denna tokroliga föreställning, och visar att Zillah är en buktalerska av världsklass. Publiken kan inte göra annat än att följa med på apans nyckfulla upptåg och själva bli en del av föreställningen. Både små och stora fascineras av hur den kaxiga lilla schimpansen kan verka så levande och mänsklig. Det bjuds på sångnummer och knasiga upptåg – allt i en skojig mix för att det ska bli succé.
Zillah & Totte firar 15 år som artister i år. De slog igenom stort när de vann den allra första säsongen av TV-programmet Talang på TV4. De följde upp succén med att åka till Hollywood och vinna World Championships of Performing Arts i kategorin varieté. De har släppt musikalbum och nu gör de succé på TikTok med humoristiska glimtar in i deras vardag. Dessutom gör Zillah huvudrollsröster till program på Disney som Goldie och Björn och High School Musical: The Musical: The series.
Föreställningen presenteras av Folkets Hus och parker i samarbete med Programbolaget.
Zillah och Totte
Föreställning för barn
Entrén öppnar 13:30
Konsertstart 14:00