OBS! Detta evenemang har redan ägt rum.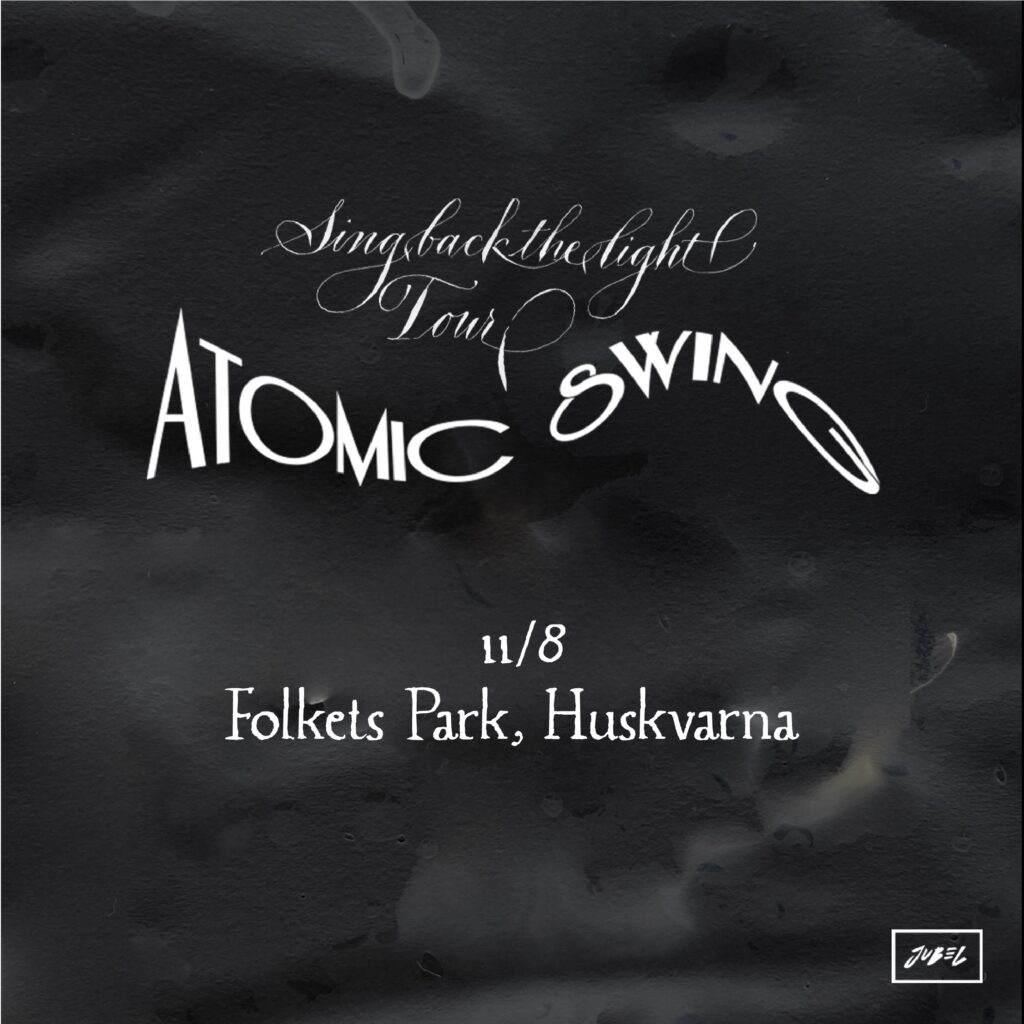 Atomic Swing tillhör utan tvekan den skara av svenska 90-talsband som kommer att lyssnas på och hyllas för en lång tid framöver. Med genombrottsskivan "A Car Crash in the Blue" satte de tonen för en hel generation av rockband som skulle komma att springa ur kölvattnet av den musikaliska våg som drabbade landet för snart 30 år sedan. Men bejublade turnéer och skivsläpp tog ut sin rätt och bandet lades, med några få undandag, på is. Men nu är de tillbaka. Under 2020 har nytt material presenterats och den 6 augusti släpps EP:n "Sing Back the Light", den första på 15 år.
Den 11 augusti kommer dom till Huskvarna!
Begränsat antal sittplaster utomhus. Säkert avstånd, en meter mellan varje stol åt alla håll, max åtta i varje sällskap (ni har möjlighet att flytta ihop sittplatserna om ni köpt biljetterna bredvid varandra, max åtta personer).
Följ oss gärna på Facebook & Instagram, där kan ni se hur vi har lagt upp kvällarna på ett säkert sätt, handspritsautomater vid entrén, serveringen och toaletterna. Vi har väldigt stora ytor i parken, vilket gör att trängsel inte uppstår. Tillsammans hjälps vi åt att hålla avstånd.
Atomic Swing
Atomic Swing live!
Entrén öppnar 18:00
Konsertstart 19:30
Ingen åldersgräns. 18 år i baren