OBS! Detta evenemang har redan ägt rum.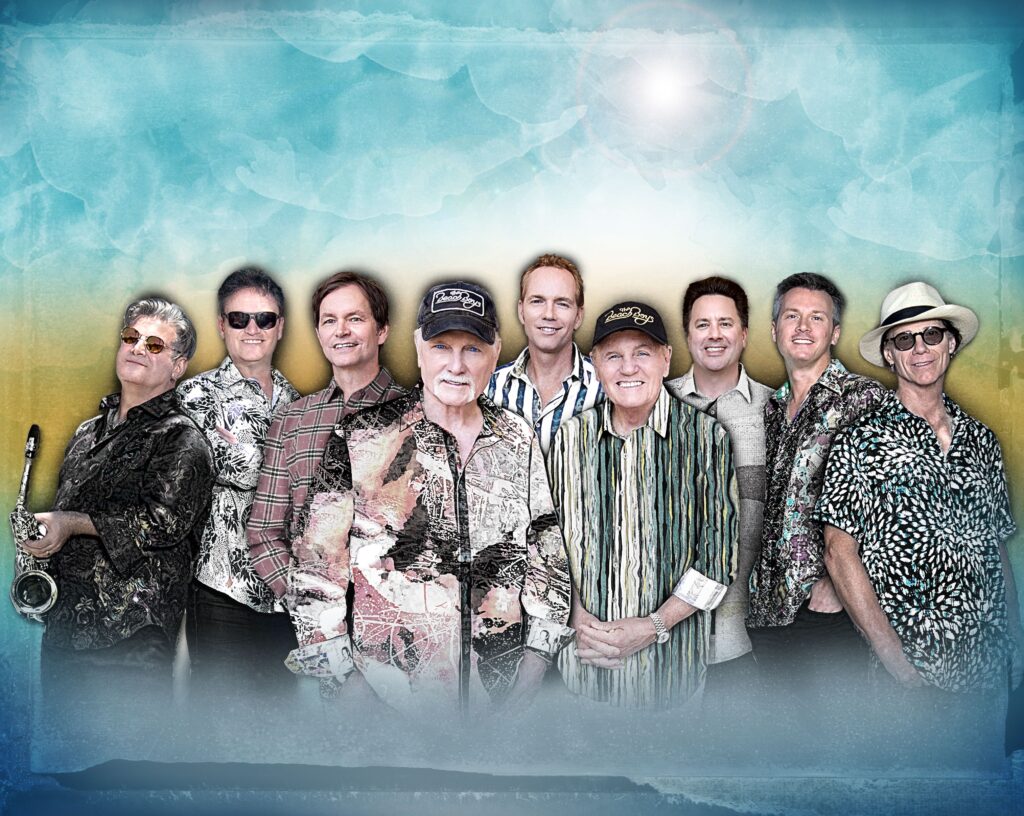 Tider:
17:00 – Entrén öppnar
18:00 – UB40
ca 19:30 – The Beach Boys
Sittplatser (plaststolar) finns till alla som köpt biljett.
♥ Mat och dryck 
Restaurang Stockmakaren säljer hamburgare, korv m bröd, öl, cider, vin & alkoholfria alternativ i barområdet omkring Rotundan.
♥ Ta inte med
Paraplyer, stora väskor, djur, egen mat eller dryck, flaskor, professionella kameror och ljudinspelningsutrustning.
Lämna otillåtna saker hemma då det inte finns någon garderob/effektförvaring på plats.
♥ Biljetten
Glöm inte att ha din biljett redo! Det går bra att visa biljetten i mobilen.
Tickster, som säljer våra biljetter, hjälper dig gärna om du inte hittar ditt mail med biljetten, klicka här
♥ Buss & Tåg
Huskvarna tågstation samt busshållplatserna för linje 1 och 2 stannar på gångavstånd från Folkets Park. Kolla buss och tågtider: www.jlt.se. Närmaste hållplatser är Huskvarna Sandagymnasiet, Huskvarna Station och Huskvarna Kungsporten.
Ni som har möjlighet att åka buss eller tåg, gör det!
♥ Parkering
Det finns ca 600 fria parkeringsplatser runt om Folkets Park. Du som har möjlighet, ställ bilen hemma och ta tåg eller buss hit.
Tips: Parkering finns vid skolorna mitt emot huvudentrén alternativt Kungsporten, Kungsängsvägen 25, Huskvarna (ca 5 min till parken) eller centrala Huskvarna (ca 10 min)
Grymt välkommen!
The Beach Boys har sålt över 100 miljoner skivor och turnerat i över fem decennier – och är en viktig del av den amerikanska musikhistorien. Du tänker säkert på Kalifornien och surf när du hör deras låtar. De har mängder av hits, "Surfin' USA," "Surfer Girl," "Fun, Fun, Fun," "I Get Around," "California Girls," "Help Me Rhonda," "Barbara Ann," "Good Vibrations," "Wouldn't It Be Nice," "Rock and Roll Music" och "Kokomo" är bara några av dem.
The Beach Boys leds av Mike Love som tillsammans med den långvarige bandmedlemmen Bruce Johnston, den musikaliske ledaren Scott Totten, Brian Eichenberger, Christian Love, Tim Bonhomme, John Cowsill, Keith Hubacher och Randy Leago för bandets traditioner vidare. Brian Wilson, Al Jardine och David Marks kommer inte att medverka på den här konserten.
Inga mindre än reggaebandet UB40ansluter sig till The Beach Boys och spelar i Stockholm ochHuskvarnaThe Beach Boysoch UB40spelarpå Skanseni Stockholmden 19 juni ochFolkets Parki Huskvarnaden 20 juni.UB40 ettav världens mest framgångsrika reggaeband och har sålt över 100 miljoner album. Derasmusik har legat på Englandstopplistor i sammanlagt 11år. De har varit nominerade för GrammyAwardsi kategorin "Best Reggae Album" fyra gånger och även varit nomineradi Brit Awardsför "BestBritish Group".Namnet UB40 är taget för arbetsförmedlingens blankettnummer i England dågruppen tidigare tillhört arbetarklassen.Historien om UB40 kan nästan ses som en sagoberättelsedär unga killar frånBirminghamsarbetarklassträffades på barer och klubbar runt omiMoseleyochvar tvungna att överleva påmindreän 8£ i veckan.En dag bestämde sigvänskapsgruppenatt bilda ett band, detta var året 1978.De slog igenom och blevvärldskända musikerochresten är historia.
The Beach Boys + Special Guest: UB40
The Beach Boys kommer till Huskvarna Folkets Park, stora utomhusscenen, 20 juni 2022.
595 kr + serviceavgift 60 kr