OBS! Detta evenemang har redan ägt rum.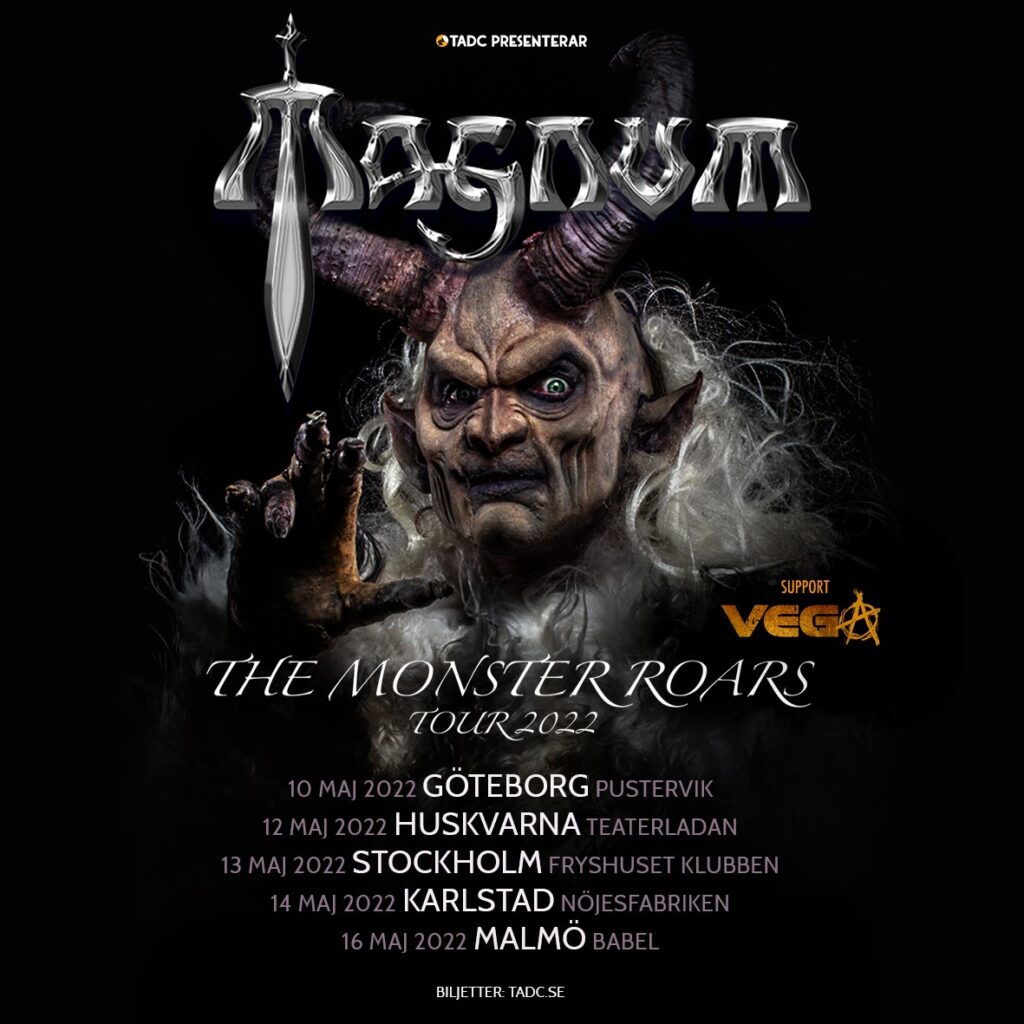 Tider:
19:00 Dörrar
20:00 Support MI.LL.ION (Obs ersätter VEGA pga bandet har drabbats av Covid-19)
21:15 Magnum 
Slut ca 23.00
Magnum med sångaren Bob Catley i spetsen släppte 2018 sitt senaste album "Lost On The Road To
Eternity". Detta är bandets tjugonde studioalbum och som vanligt handlar det om storslagen
symfonisk och melodiös rock. Magnum består numera av följande medlemmar:
Bob Catley: Sång
Tony Clarkin: Gitarr
Dennis Ward: Bas
Rick Benton: Keyboards
Lee Morris: Trummor
+ Support: MI.LL.ION
Magnum are enjoying a fully-deserved resurgence and it will be a privilege to play to their fans, singer/guitarist Kyle Lamley said "We are very grateful for the opportunity and particularly want to thank MAGNUM for giving a lesser known band a chance to shine on bigger stages. We have long been fans of theirs and it will be a tremendous privilege to work alongside such professionals and to learn from them"
Magnum + support: Vega
Magnum live, support: MI.LL.ION
Entrén öppnar 19:00
Konsertstart 20:00
Ingen åldersgräns. 18 år i baren.
370 kr + serviceavgift 30 kr