OBS! Detta evenemang har redan ägt rum.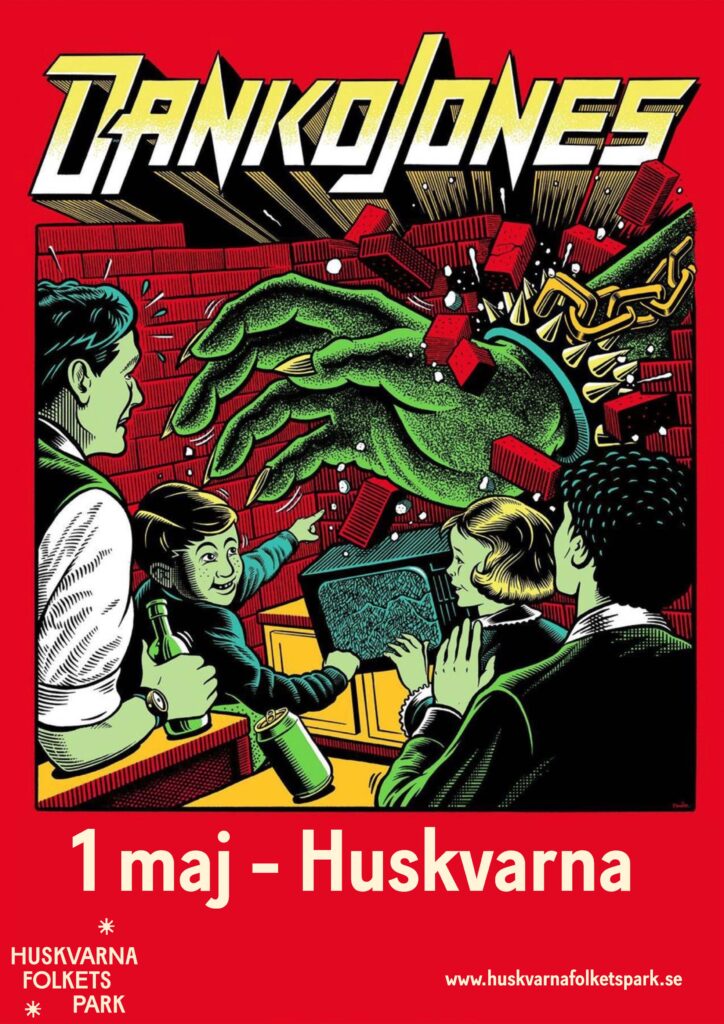 ♥  Tider:Servering / bar / merch i Rotundan fr kl 19:00. Teaterladan öppnar ca 19:30 där vi skannar din biljett. The Headlines 20:00 Danko Jones 21:00 ♥ Mat och dryck: Restaurang Stockmakaren serverar öl, cider, vin & alkoholfria alternativ samt korv med bröd och annat smått & gott i Rotundan.   ​♥ Garderob och WC: finns en trappa ner i huvudbyggnaden. Observera att Teaterladan är en ouppvärmd lokal och vi rekommenderar därför er att ha jackan på.
♥ Biljetten: Glöm inte att ha din biljett redo! Det går bra att visa biljetten i mobilen.  Tickster, som säljer våra biljetter, hjälper dig gärna om du inte hittar ditt mail med biljetten, klicka här
♥ Buss & Tåg: Huskvarna tågstation samt busshållplatserna för linje 1 och 2 stannar på gångavstånd från Folkets Park. Kolla buss och tågtider: www.jlt.se. Närmaste hållplatser är Huskvarna Sandagymnasiet och Huskvarna Kungsporten. Ni som har möjlighet att åka buss eller tåg, gör det!
♥ Parkering: ca 700 fria parkeringsplatser runt Folkets Park samt ytterligare parkeringar vid skolorna mitt emot huvudentrén.  Det är inte tillåtet att parkera inne i parken.Grymt välkommen!
Vill du passa på att boka hotell och bo över i Jönköping finns ett paket med biljett, boende och frukost på Johnbauer hotell här.
Danko Jones + support: The Headlines
Danko Jones är tillbaka i Huskvarna Folkets Park
Entrén öppnar 19:00
Konsertstart 20:00
Ingen åldersgräns. 18 år i baren.
295 kr + serviceavgift 45 kr